Re-Polishing GIA Refractometer Hemicylinders
---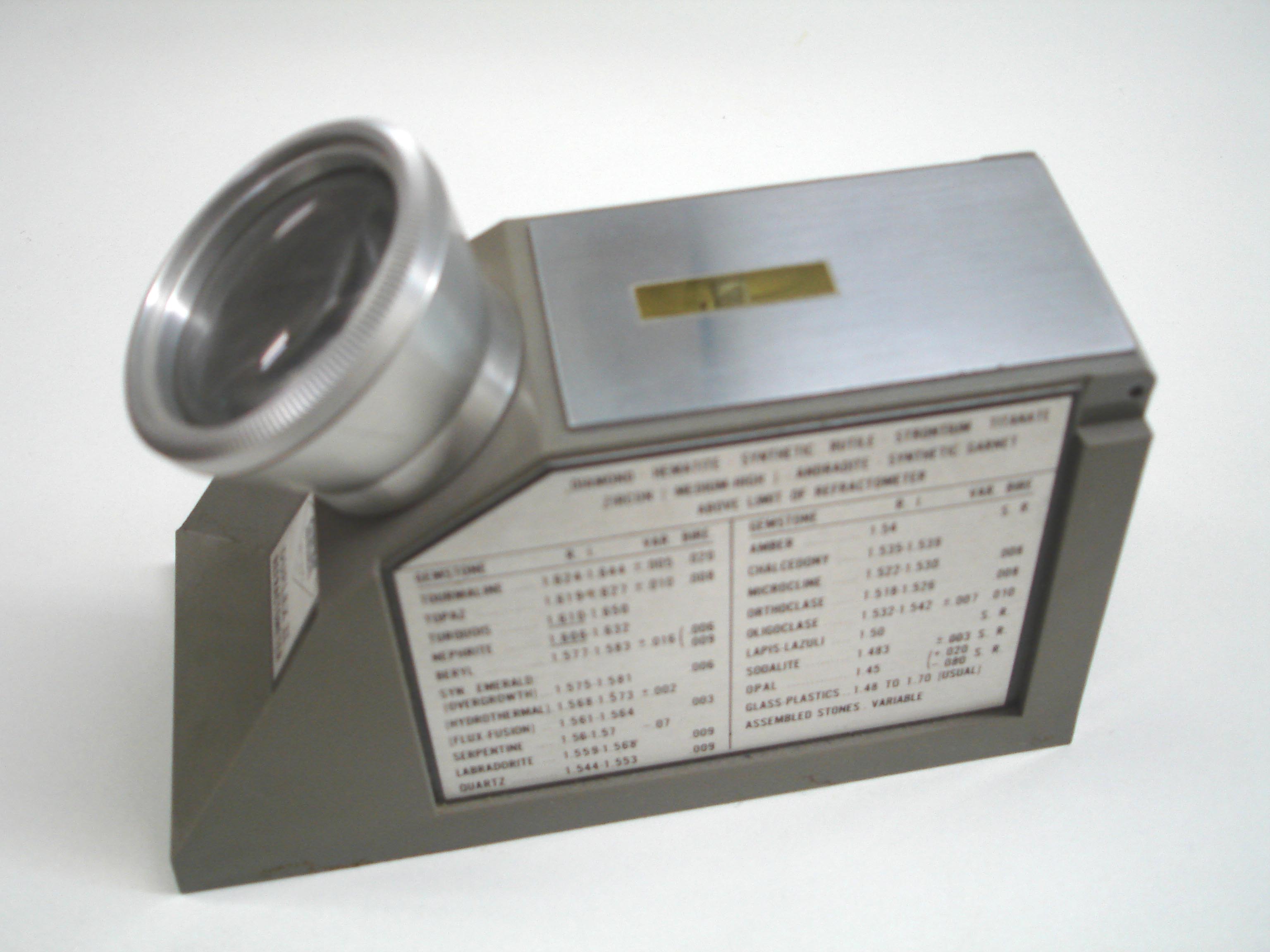 We Can Make Your Refractometer Glass like NEW Again !
Before After


Refractometer glass can get scratched and pitted which makes it very difficult to get a good RI reading. New refractometers are very expensive. We are able to re-polish the top surface of the glass to make them like new again.
Can mine be done? 98% of the time re-polishing is possible. The hemicylinder can usually be re-polished twice and sometimes 3 times before needing to be replaced.


About our Process - Because we do not remove the hemicylinder during the repolishing process, the calibration of the unit does not change. We use a flat lap which leaves a flat surface rather than hand polishing which would leave an uneven surface.


Mini-lab refractometers - We can also repolish the smaller mini-lab units. Because these are more work than the Duplex II units, they cost a bit more to do. See our price schedule listed below.


Our record - We have successfully re-polished several hundred units over the years including many for gemology schools, including GIA.


Price :
Duplex II, $149 plus $22 for shipping.
Mini-lab units, $175 plus $22 for shipping.
Ask us about quantity rates if you need multiple units re-polished.
(The shipping cost will be somewhat more if we ship more than one unit.)
Shipping - Remove the lens and the cover from the unit prior to shipping.
Request a Signature - It is best to request a signature on our end so that they don't leave the package by our door if we aren't here.
Be sure to pack well prior to shipping. The units are fragile.


Address - Please call 303-745-9422 for our shipping address.


Questions? Feel free to call or Email us with any questions you may have.